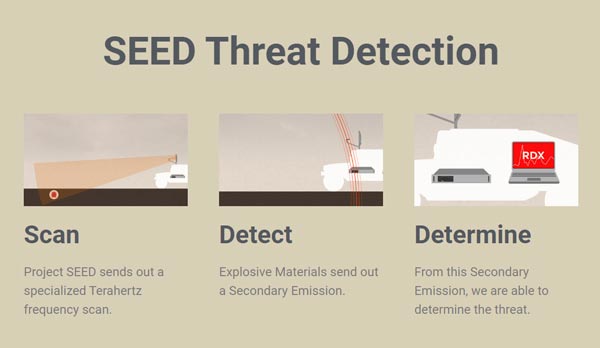 Developing the SEED Prototype requires taking hardware that exists now and combining that with new detection hardware and software.  While the hardware components primarily already exist,  the objective is to:
Scientifically Validate and Demonstrate the SEED concept within a lab environment.
Create the necessary THz Excitation Library & Secondary Emission Library for materials such as explosives and
 Assemble and integrate all the hardware and software components for a viable, out-of-laboratory SEED Prototype.
The SEED prototype will essentially be composed of FIVE major companents:
Computer/CPU: in this case it can be a laptop
A Terahertz frequency transmitter
A Terahertz High Power Tube
A Secondary receiver
A Terahertz Excitation & Secondary Emission Library database catalog